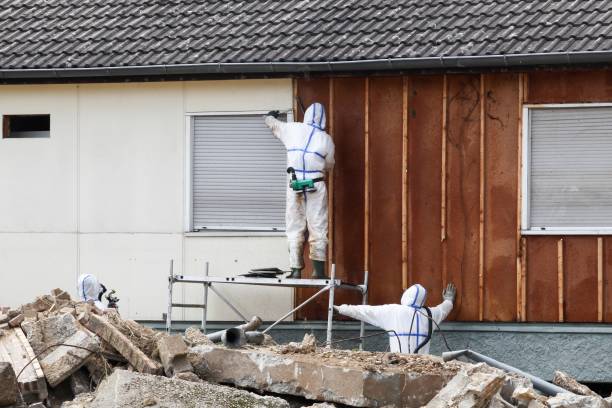 Asbestos is a hazardous material that can cause serious health problems if disturbed or handled improperly. It is commonly found in homes built before the 1990s in materials such as insulation, floor tiles, and roofing. Asbestos fibers are invisible to the naked eye and can be easily inhaled, leading to lung cancer, mesothelioma, and other respiratory diseases.

Disturbing asbestos in your residence without proper precautions of HEPA filtered DOP Tested Equipment, Proper PPE and not following industry approved practices and procedures can put you and your family at risk of exposure.

The first step in ensuring your safety is to identify whether your home contains asbestos. If you are unsure, it is best to hire a professional to conduct an asbestos assessment. They will determine the location and extent of the asbestos, and advise you on the best course of action.

If you need to undertake work that could potentially disturb asbestos, such as renovating or demolishing, it is advised to never attempt to remove or handle asbestos yourself. Always hire a licensed and trained professional who is equipped with the proper equipment and knowledge to safely handle asbestos. They will follow strict protocols to ensure the asbestos is removed safely and disposed of properly.

In Alberta, it is essential to adhere to the regulations set forth by the Occupational Health and Safety Code, which outlines the proper handling, removal, and disposal of asbestos-containing materials. Failure to follow these regulations can result in fines and legal consequences.

In conclusion, the health hazards of disturbing asbestos in your property without proper precautions cannot be overstated. It is essential to take the necessary steps to protect yourself and your family from the dangers of asbestos exposure. If you suspect your home may contain asbestos, contact a licensed professional for an assessment and follow industry-approved practices and procedures for safe handling, removal, and disposal.