Count On Our Experts For Lead Abatement In Edmonton And Beyond

Don't take chances with lead paint, as it can jeopardize your health and the well-being of your family and/or employees. Call A&M Abatement Services Ltd. to get assistance with determining potential lead exposure in Edmonton, Sherwood Park and beyond.
Owing to its wide use in the paint manufacturing industry prior to the 1980s, lead is highly prevalent in our atmosphere. Being decidedly toxic, it presents a grave health risk, specifically to people inhabiting older buildings or working in particular work environments where they've been exposed to it for certain periods of time.
It should be noted that lead can cause serious health risks even if the person involved has not had long-term exposure. If left intact, lead paint doesn't pose much of a health threat. However, lead paint deteriorates rather easily over time through sun and water damages and sometimes even just due to age and/or maintenance work (demolishing walls that were coated in it once upon a time).
Lead Can Be Found In Air, Water And Soil
The real danger lies within lead paint flakes and/or dust, which can be inhaled or ingested several ways and can have serious health effects upon your body, including nerve/brain damage, behavioural problems, mental retardation and learning disabilities, digestive problems, abdominal pains, sleep issues, anemia, joint pains, cancer, kidney failure and even coma or death if the exposure sustained in great enough.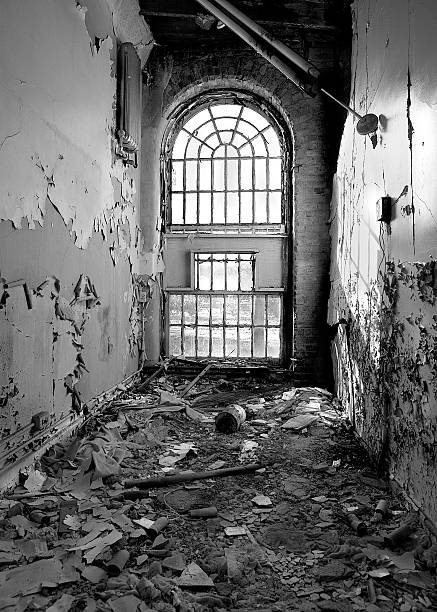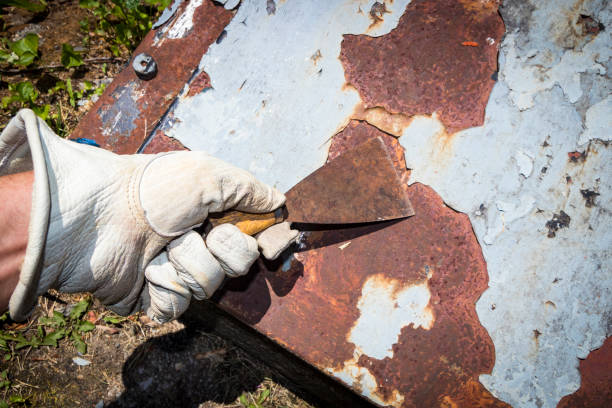 Lead paint flakes can be found in the air, water and even soil. They can also be found on objects and surfaces in your plumbing (lead pipes), and even in your food and drink if let out in an area of exposure.
Lead and it's related components have been found in and around our homes, paint, ceramics, pipes, solders, gasoline, batteries, ammunition, toys and even cosmetics.
Groups who tend to suffer the most side effects from lead exposure are children, pregnant women and seniors – those who are vulnerable and who we should be striving to protect the most.
Prompt And Professional Lead Paint Removal
What can you do to lower your chances of lead exposure?
Always address water damages quickly and thoroughly and try to keep your building as dust-free as possible. Regularly inspect all painted surfaces to check for signs of paint deterioration and clean around those painted areas carefully to remove excess paint flakes and/or dust.
And above all, you can have your building inspected and tested by a well-known, trusted lead abatement expert such as A&M Abatement Services.Don't panic if your building's lead test results come back positive. A&M offers prompt, professional lead paint removal service. Working quickly and correctly, our experienced lead abatement contractors stand behind their commitment to provide results-orientated service and impeccable workmanship. Remember, when it comes to lead exposure, time is of the essence. If left untreated or handled improperly, you may be inadvertently creating a bigger lead hazard. Don't jeopardize your health; contact A&M Abatement today for a free estimate on lead abatement services in the Edmonton area.
Call us if you have any questions or concerns about our professional abatement services, or to request a free estimate for abatement in the Edmonton area.