Peace of Mind with Hazardous Material Removal in Edmonton
A&M Abatement Services Ltd. offers hazardous material removal in Edmonton and surrounding areas. From mercury and lead to radioactive/nuclear waste, you can rest assured we have the staff, equipment and skills necessary to safely assist residential, commercial and industrial property owners with several kinds of remediation projects, thereby minimizing the risk of exposure to our clients and yours.
A hazardous material is defined as being any material that has one of these characteristics present: ignitability, corrosivity, reactivity or toxicity which may be dangerous to the environment, natural resources and/or the general public.
If you have a hazardous material present in your home or business, you must rely upon the expertise of abatement, remediation or decontamination specialists for safe hazardous material removal.
About Our Hazardous Material Removal Workers and Process
A&M Abatement is proud to offer a broad range of hazardous material removal options that meet our clients' specific needs. Our workers use a variety of tools and equipment to safely and effectively remove hazardous waste materials from your site.
This equipment can range from brooms, mops, disposable coveralls, gloves, hardhats, shoe covers and safety glasses/goggles to personal protective suits, chemical-resistant clothing, face shields and even devices that are designed to protect their hearing, depending upon the types of hazardous materials being removed. They also routinely wear respirators to protect them from the effects of harmful airborne particles and noxious gases while they're working in a contaminated environment.
When an immediate clean-up is required after an accidental spill of hazardous materials, you can depend upon us to thoroughly inspect and decontaminate your facility for your continued safety and peace of mind.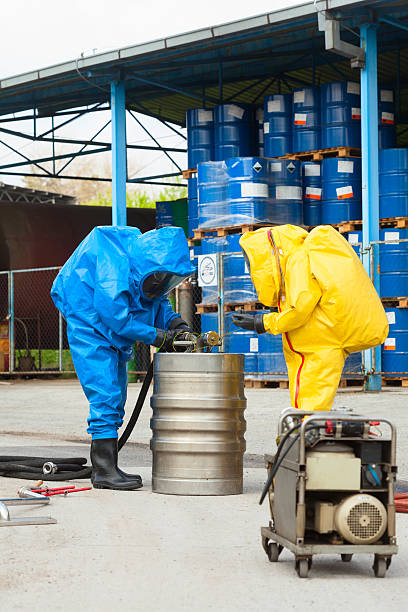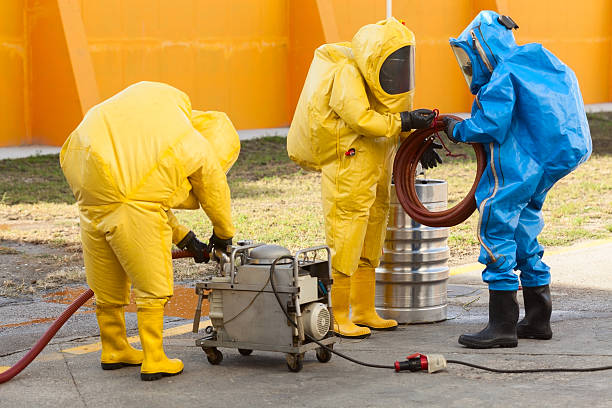 Identification & Remediation of Materials Containing Mercury
Breathing toxic mercury vapours, released into the air through damaged mercury-containing products, poses a serious health hazard, especially in indoor spaces that are either warm or have bad ventilation.
Our discerning team pays great attention to detail and is well-equipped to provide identification and remediation of mercury-containing materials.
Our focused, competent, properly trained, licensed and insured mercury abatement personnel will thoroughly inspect your facility to ensure you and your family, employees and clients stay safe and sound.
We Are Dedicated to Providing Ethical and Environmentally-Friendly Solutions
At A&M Abatement, our clients are the continued foundation of our success. We're constantly striving to improve the quality of their experience with us, and to build long-lasting relationships with them by providing high-quality solutions with fast turnaround times at competitive rates.
Clients across Sherwood Park, Edmonton, St. Albert and the surrounding areas are aware of our commitment towards ethics and the environment, which is inherent in our core values and promoted through our personal and professional growth.
If you require hazardous material removal in Edmonton or a surrounding area, don't hesitate to contact A&M Abatement Services Ltd. There's never any hassle when you give us a call. You can count on us to efficiently clean up your site!
Call us if you have any questions or concerns about our professional abatement services, or to request a free estimate for abatement in the Edmonton area.