Edmonton's Abatement Team Also Offers Interior Demolition

Are you looking to reuse or upgrade a commercial or industrial space? In addition to handling all of your mould and asbestos abatement needs, A&M Abatement Services Ltd. also provides expert interior demolition services for Edmonton and surrounding areas.
When providing Interior Demolition Services we strive to demolish the building components of your property with as little disturbance to your daily routine as possible.
Our professionals bring a wealth of knowledge and state-of-the-art interior demolition equipment which, combined with our dedication to providing exceptional, customer-focused service, are sure to take your project to the next level.
From Planning and Preparation to Demolition
As the name implies, interior demolition focuses on the internal components of a building's structure while typically leaving the building's exterior intact. So, the imagery of an entire building collapsing due to an explosion or a wrecking ball does not generally apply here.
It's possible that interior demolition might only occur on certain floors of a building and not through the entire building itself. For that reason, careful demolition planning and preparation are crucial to help you prevent serious injuries and/or structural damages from occurring on the job site and to ensure that the demolition job is executed properly.
Be aware that sometimes the planning and preparation work can take longer than the actual demolition itself, but it's usually for very good reason.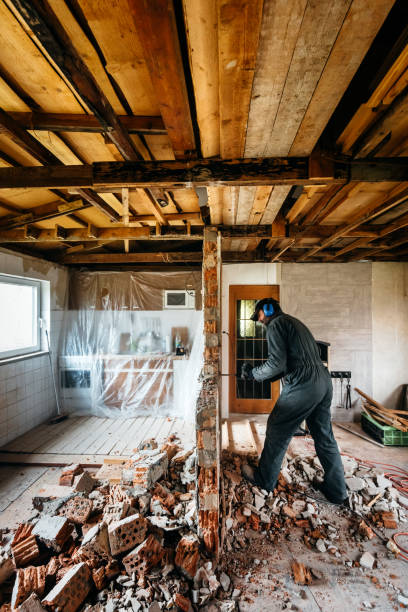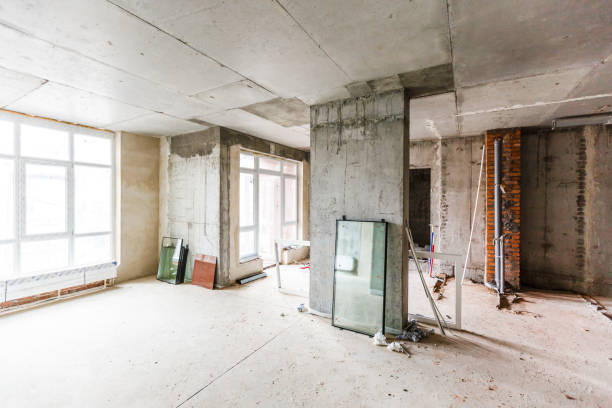 From the planning and preparation phases to the demolition's actual execution, we're there for you every step of the interior demolition process.
Because no two interior demolition projects are exactly alike, each step of the process must be met with total scrutiny to ensure a safe demolition with as minimal disruption as possible.
Whether your building is completely vacant or partially occupied, we're capable of removing and/or demolishing any of the following interior building components as part of our interior demolition services:
Interior walls (including drywall, stud walls or concrete walls)

Ceilings

Flooring

Utilities

Bricks
Call Us Now To Discuss Demolition In Edmonton
The length of your interior demolition project will vary depending on several factors, such as how large the affected demolition area is and the types of materials being removed.
When you hire an interior demolition expert such as A&M Abatement Services, you can be rest assured that we will minimize all noise, dust, and vibration levels no matter how large or small your interior demolition project may be in scope. To top it off, our expertise in the abatement industry allows us to identify and address the presence of hazardous materials in your building during the general demolition process (sometimes the presence of those hazardous materials is the very reason for the interior demolition order in the first place).
Call us to discuss your interior demolition job. Serving Edmonton, St Albert and the surrounding areas we are also able to extend our services to clients in Northern Alberta and the Northwest Territories. Your safety is always our top priority when it comes to interior demolition. When you want it done right the first time, rely on the A&M Abatement team.
Call us if you have any questions or concerns about our professional abatement services, or to request a free estimate for abatement in the Edmonton area.